A webinar sponsored by Astrix 
Date:  Wednesday, July 28, 2021
Time:  1:00 PM EST / 10:00 AM PST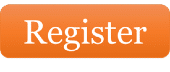 Overview:
Digital quality for life sciences organizations has now become more of a necessity rather than an aspiration as your business processes evolve and are getting more complex, distributed, and global. Establishing the right foundational elements and agreeing upon a roadmap for digital quality will be essential for success and business growth.
Join us for this webinar where we will discuss:
The Investment in digital capabilities as a foundation for growth
Latest technology trends
Processes needed to gain efficiencies
Optimizing adoption of digital tools and processes to support compliance
The right foundational digital quality roadmap to better program outcomes
Astrix has been an industry leader for over 25 years, providing our clients the necessary scientific domain, application expertise and talent required to achieve true digital transformation. Through the provision of our Digital Quality & Compliance Services & Digital Laboratory Informatics services we offer deep domain knowledge to help you effectively navigate your digital transformation journey. If you would like to explore how to optimize your digital quality and compliance strategy, please contact Michael Zachowski at mzachowski@astrixinc.com.